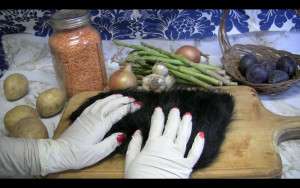 Still Life
2012, 05:55 minutes, colour
A visceral reflection on historical European still life painting being enacted via performance. "Still Life" is a domestic portrayal making still life come to life: using food and the surreal to get at the guts of the body and the flesh of painting.
To view, rent or purchase, please contact
Vtape
.
Still Life has been screened at Galerie Kurt Im Hirsch in Berlin, Germany (2014), Wade In International Festival at Eastern Edge and Videofag (2014), gallerywest (2012) and Shudder Gallery (2012.)