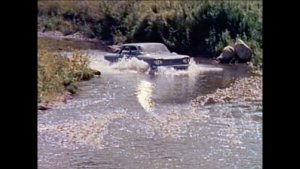 Sisters
          2022, 2:27 minutes, Colour, English
Sisters run wild when an incident unveils how their paths will diverge. This ethereal film, created using archival footage, composes a fresh narrative that eerily subverts past expectations.
World premiere at International Film Festival Rotterdam 2023.
To view, rent or purchase, please contact Vtape.
Sisters is supported by the eCampusOntario -Virtual Learning  Strategy, York University, and the Ontario College of Art and Design.



   Virtual Learning Strategy